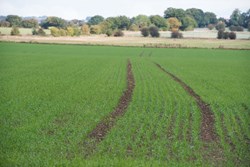 As well as the in-hand farming operation at Methley, there are eight tenanted arable farms as well as woodland, commercial and residential lets and a traditional deer park.
The in-hand farming operation based at Home Farm covers approximately 1,000 acres of arable land and includes a Christmas tree enterprise.
Find out more about our work on the farm and about the 18,000 Christmas trees we grow on our news pages!