News From The Field - Dec 2016
This time of year is a quieter time for many arable farmers, as crops are all growing and the rush of harvest and sowing has faded into memory. Not so for us, however, as we are busy with our Christmas tree retailing enterprise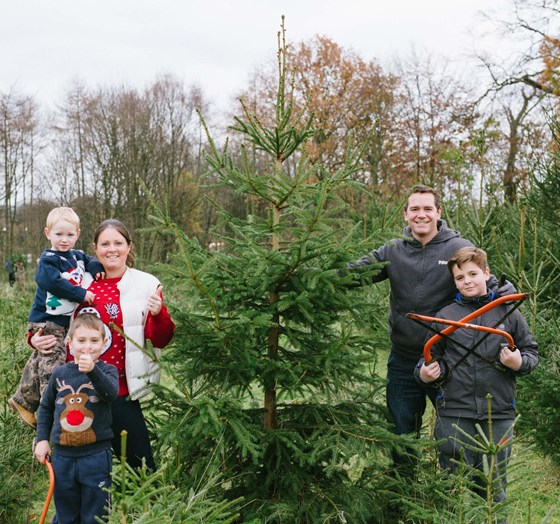 We first planted Christmas trees in 1996 and our plantation extends to around 10 acres, on which we grow around 18,000 trees. It takes 6-10 years for a tree to reach the size that most customers want and during that time we closely monitor and manage the trees to guarantee they reach the right shape and size. As well as the traditional Norway Spruce trees that we grow here on the farm, we also sell non-drop varieties such as Fraser Fir and Nordmann Fir, which we buy from other farms in the UK.
We take great pride in offering local customers a real experience when it comes to buying a Christmas tree, and this year we've been providing refreshments and at weekends we've offered tractor rides to our plantation, where customers can then cut their own tree.  It has been lovely to see so many local families and loyal customers and we thank you for supporting your local farm and trusting us to provide a suitable centre piece for your Christmas celebrations.
Aside from the Christmas trees, we have also been keeping an eye on our crops, particularly trying to keep pigeons away from the fields of oilseed rape. Pigeons can cause real damage at this time of year, by landing on the crop & eating the leaves of the plant away to almost nothing. We have recently had some very heavy rain, so we are also checking on the pumping stations and making sure ditches are clear to allow the rainwater to get away as quickly as possible into the rivers, hoping to minimise the risk of flooding as far as we can, although it obviously remains a concern for everyone.
Wishing you a very happy Christmas and a prosperous New Year.
Martin Hodgson, Farm Manager