News from the Field - Nov 2016
The last few weeks have been hectic here at Home Farm, and with autumn sowing now completed, crops have germinated are now growing ready for next year's harvest.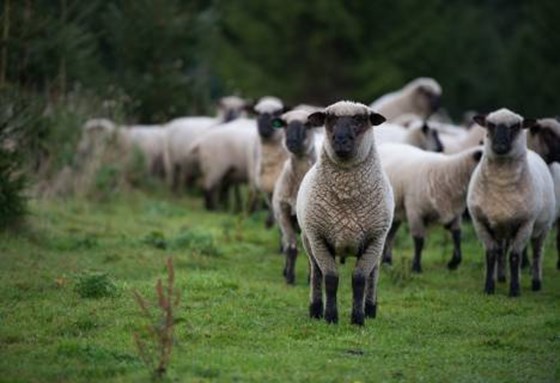 We grow a range of crops for food and industrial use. This year we have sown 65 acres of a variety of oilseed rape that has special characteristics that make the oil suitable for use in the manufacture of carrier bags! We have also planted 650 acres of winter wheat, around half of which will be used for bread making, and 55 acres of oats, which will be sold to Morning Foods for milling.
We also have a partnership with Greenfield Produce, who grow around 75 acres of cabbages and cauliflowers on our land for supermarkets.
Growing crops has become an increasingly technical job, and we have undertaken a 5 year-long mapping project that means we now have incredibly accurate GPS maps of our fields and know the nutrient status within different areas of each field. This means that we can use special equipment to vary the application of soil nutrients and fertiliser so that we match supply with demand, saving money and protecting the environment.
As well as our core cropping, we also have around 25 acres of over-wintered stubble, which provides important food for wild birds over the winter and a further 15 acres of summer fallow land, which provides a habitat for nesting birds.
At this time of year, we are also gearing up for the Christmas tree season, which will soon be upon us. We are already selecting larger trees for local villages (including Methley) and we are preparing our new undercover tree sales area. Meanwhile, our sheep are grazing our tree plantation to keep the area around the trees neat and tidy.
Martin Hodgson, Farm Manager