News From the Field - October 2016
Have you ever driven on the local roads around Methley and wondered what was going on in the adjacent fields and countryside? Farm Manager Martin Hodgson gives an insight into life on the farm at Methley.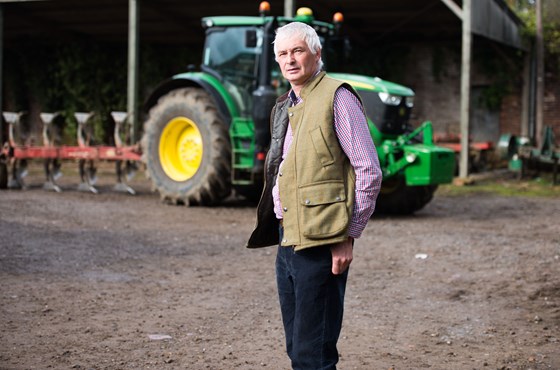 Based just outside the village at Home Farm, Methley Park's farming operation extends to around 1,000 acres (about the size of 650 football pitches!) and, in broad terms, covers the land between the River Aire, River Calder, the Oulton Beck and the A643 to Wakefield.
We are an arable farm, so we grow a range of crops including oilseed rape, and cereals such as oats and wheat, but we also have 10 acres of Christmas trees, which we sell to the public each year, as well as 50 acres of water meadows and 20 acres of wild bird seed mixes to attract wildlife and pollinators.
At this time of year, we have finished the summer harvest and are focused on planting next year's crops. The lack of sunshine this summer meant the oilseed rape yields weren't as good as we'd hope for, but we are really pleased with our milling wheat, which we managed to harvest between the showers. All of this met the quality standards required by Warburtons bakery, and will be used to make your bread!
The cycle never stops and we have already sown next year's oilseed rape and are just sowing the new wheat crop, both of which will be harvested next summer. Our Christmas trees are looking well and, just this week, we have chosen and marked up the taller trees, which will become the centrepiece of local town centre and village square displays.
I run the farm with one colleague, apart from at harvest time when we work with a neighbouring farm, bringing the total to four people, so there's always lots to keep us busy!