News from the Field - August 2017
It's harvest time at Methley Estate!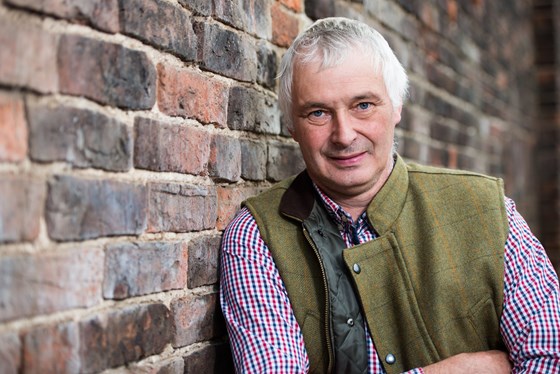 By the time you read this we will have harvested the oilseed rape and also be well on the way with wheat and spring barley harvest. The crops are looking well but a farmer should never count his chickens before they hatch, so I will report back in the next issue on how the harvest actually turned out!
During harvest, tractors and trailers will haul the grain from the combine harvester to the farm, where it will then be loaded into lorries for onward transportation to the store, about 15 miles away. There will inevitably be more farm traffic at this time of year so please do bear with us, we will always try to pull over and let cars past when it is safe to do so.
By the end of August I will have put in my orders of wreaths and Christmas decorations for the Christmas tree shop which never seems right in the height of the summer! The Shropshire sheep have now moved from the Christmas tree plantation into the parkland to graze the grass there. Please can I remind footpath users to keep all dogs on leads when walking through fields with sheep in. 'Sheep worrying' is a national problem for farmers – even the tamest of dogs have a chasing instinct and the stress of worrying by dogs can cause sheep to die or pregnant ewes to miscarry their lambs.
You're never too old to learn, and this week I have been receiving further training on our cropping computer software, to help us manage the stocks in the fields and in the stores. The technology being developed in agriculture is moving fast and provides lots of opportunities such as increased food traceability and farming efficiency. One of the biggest stumbling blocks for farmers though, is accessing these technologies in rural areas thanks to the variability of broadband. We are only 8 miles from Leeds but are currently having satellite broadband installed at the farm to provide us with the guaranteed connections we need to effectively utilise the technologies we have available to us.
By the time we reach the end of August, I'll be starting to drill (plant) next year's oilseed rape - the farming cycle never stops! Getting the drill calibrated correctly is really important so that I don't let too much seed out at once – the seed is incredibly expensive and you only need 3.5 kilos for each hectare of field (about the size of an international rugby pitch). Rest assured I'll be double and triple checking my calculations, technology or no technology!
Martin Hodgson, Farm Manager