News from the Field - July 2017
This month we are talking weather, wheat and wool....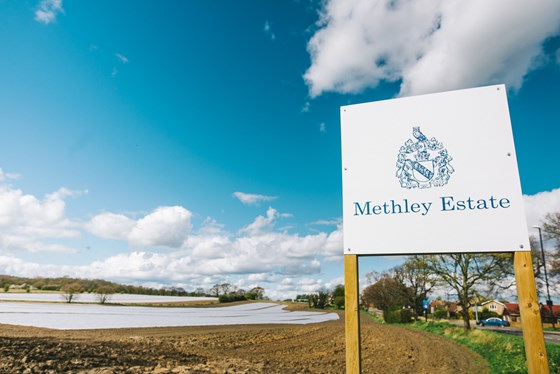 With weather playing such a huge part in the farming cycle, no years are ever the same. Some issues we can predict, and others seem to occur for no reason at all! This month, the showers have meant that we've had quite a bit of mildew to contend with. More unusually, we have had a lot of aphids in the wheat crop. We've no idea why, and it's quite field specific, but some of our neighbours have experienced the same issues, so perhaps it's just a good year for them! Generally, though, the crops are looking well and we'll be looking to start harvesting the oilseed rape first, on or around 20th July, followed by the wheat.
We've already sold around 50% of our wheat crop and so now it's just a waiting game on the weather – the worst scenario is to get a week of rain at harvest time, especially after this recent spell of exceptionally hot and dry weather, which can really damage the end result, but a good summer is predicted so we'll keep our fingers crossed for plenty of continued fine weather. The vegetables have now all been harvested and will soon be replaced by a quick-growing spring cabbage crop in July, before we sow wheat later in the autumn.
Fly tipping really does continue to be a problem in the local area and all we can do as a community is remain vigilant. As an estate, we are putting up more gates and fences on fields that are often targets and we are grateful to the council and community litter picking teams for their continual efforts of clearing up after the offenders. We also try to keep the verges of Park Lane trimmed to discourage rubbish being dumped here in the long grass, in the hope that this might deter some activity at least.
The shearer came in recently and gave our sheep their annual 'haircut' and they are now back in the christmas tree plantation, keeping the grass and weeds at bay. Unfortunately, even though a jumper made from British wool will command quite a price, the value of a fleece to the farmer is still very low. There was a time when the annual wool cheque would pay a farmer's farm rent for the year, now we are lucky if is covers the costs of paying the shearer! There is much activity going on at a national level by the British Wool Marketing Board and Campaign for Wool, backed by HRH The Prince of Wales, to try and create more demand for British wool, and prices have increased slightly in recent years. Think of our sheep when you are next shopping for knitwear or indeed carpets – buying British will support our farmers!
Martin Hodgson, Farm Manager