News from the Field - April 2018
I have never known the fields to be so wet…ever. However, nature really is amazing at sorting itself out;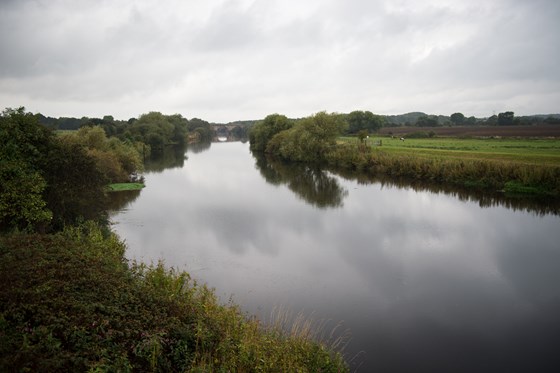 The colder weather has slowed up the onset of spring, giving us more time to get the tractors into the fields. Also, this cold snap has stemmed the onset of diseases such as mildew and some crops have naturally cleared up from this disease without intervention. What's really remarkable, though, is that whatever the weather - drought or floods - harvest dates will never shift more than about a week in either direction. I suppose this is because nature's wheel has to just keep on turning with the seasons. 
The only sowing we need to do this spring is to plant seven acres of wild bird seed mix, split into four patches around the farm. We will also be planting four patches of pollen and nectar mix to attract bees, such an important species both for our farm and the wider, local environment. We are lucky to have some beekeepers who keep hives on our land too, and we work closely with them to ensure any field work we do near hives when crops are in flower is carried out either first thing or late in the day, so as not to disturb them. 
Looking back, the last month has really been mainly spent either inside in the workshop servicing machinery or getting soaked through to the skin planting and pruning trees in the Christmas tree plantation. The trees should now look after themselves throughout the summer (at least the newly planted ones won't dry out!) and we will give the mature trees a final shape nearer the end of the year. I also managed to fit in the very important job of asking my partner, Denise, to marry me …. very much a highlight in an otherwise pretty grey month!