News from the Field - July 2018
Keeping a close eye on the crops and farewell to Martin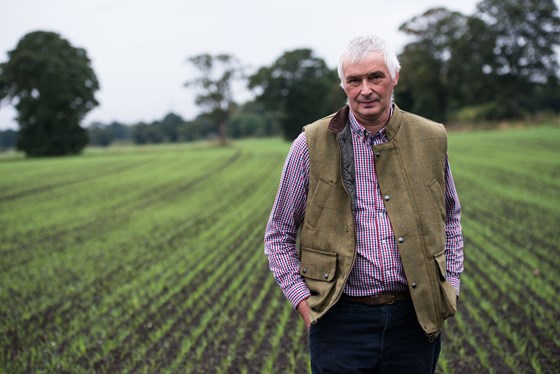 As always, the weather has the final say in how our crops will turn out and currently the lighter soils are struggling to support the crops during what has been a very dry spell. 
We have a few tricks up our sleeve to make the most of what we've got; for example, when planting new crops in dry weather we will carry out the planting as soon as we have prepared the soil, making use of every last drop of moisture that the plough has brought to the surface when turning the ground over.
In the Christmas tree plantation, we are battling greenfly. They have been particularly prevalent this year, perhaps because of the dry weather. We believe they are attracted to the area by the surrounding woodland as they especially like the sticky sap of the sycamore trees, who knew!?
The market price for wheat has risen a bit recently which is good news, but this has been counteracted by rising fuel and fertiliser prices. Thankfully, as mentioned previously, we are not as reliant on bought-in soil inputs as we were, thanks to the digestate we are now using from a nearby anaerobic digester.
As we move into July, we'll start harvesting the oilseed rape first before moving on to the wheat in August. As always, we will try and keep disruption on the roads to a minimum so thank you in advance for bearing with us as we gather the harvest in!
I am soon moving on to pastures new, as a Farm Manager on the North Yorkshire Wolds. With my father and I clocking up 46 years between us on the farm, it feels a bit like the end of an era but things must move on!