News from the Field - November 2018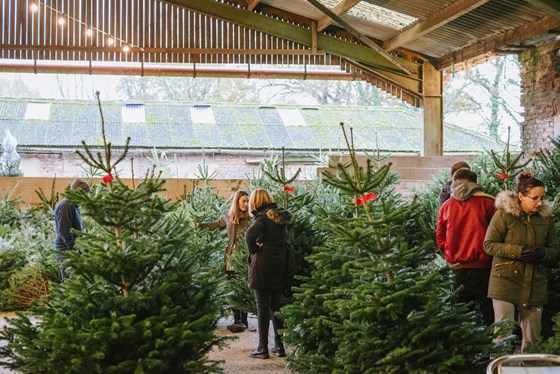 As we hurtle into the end of November, Christmas tree season is fast approaching!
This year for the festive season we welcome new Christmas Tree farm manager Ryan Firth at the helm, who has actually worked on the estate for the last 10 years and is highly knowledgable about our trees. In the last few weeks we have been hanging our fairy lights, painting the sales area and generally keeping an eye on conditions in the field and our tree plantations.  
We've been visiting our sister-site at Hawnby as around 30 per cent of the trees we sell at Methley are grown there. Our fir trees there are progressing wonderfully even after all the hot weather in the summer.
Enquiries are coming through thick and fast about Christmas trees ready for opening on 24th November. Once again, we will be offering a pop-up shop selling wreaths, decorations and trees, as well as our popular cut-your-own service. Rivers Meet café will be serving refreshments at the weekends, and we will also be offering tractor and trailer rides then too.